Welcome to Monica Loretti
A premier wedding dress brand with nearly 20 years of experience in the bridal industry.
Based in Italy with manufacturing facilities across Europe, we specialize in creating stunning, high-quality wedding dresses that are both stylish and timeless.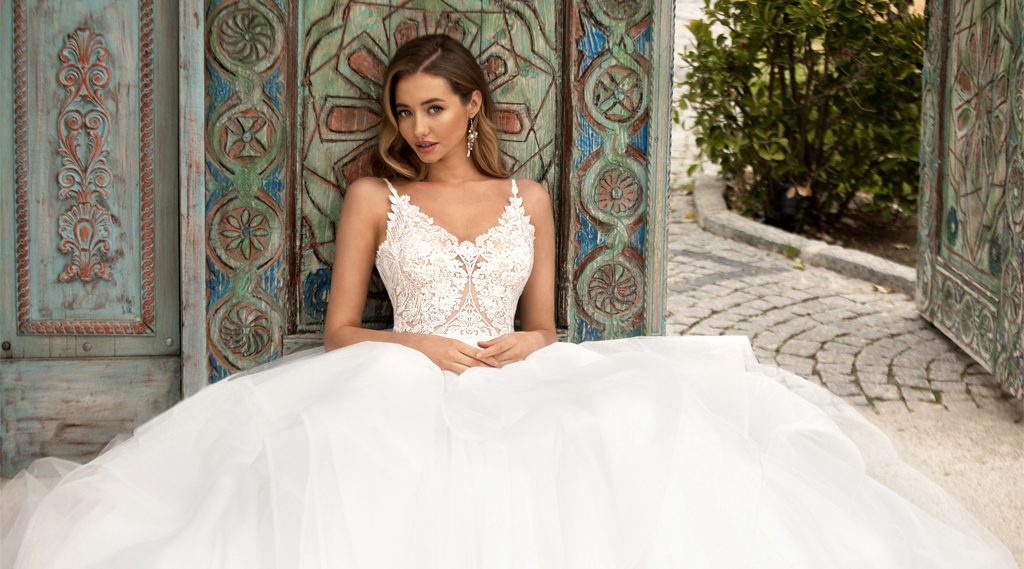 Our brand is dedicated to providing brides with unique lace designs that are exclusively our own.
We take pride in our meticulous attention to detail, ensuring that each dress is crafted with the utmost care and precision. Read more…
At Monica Loretti, we understand that each bride is unique and deserves a dress that reflects her style and personality.
That's why we offer a range of modifications and customizations to our gowns, allowing brides to tailor their dresses to their exact specifications.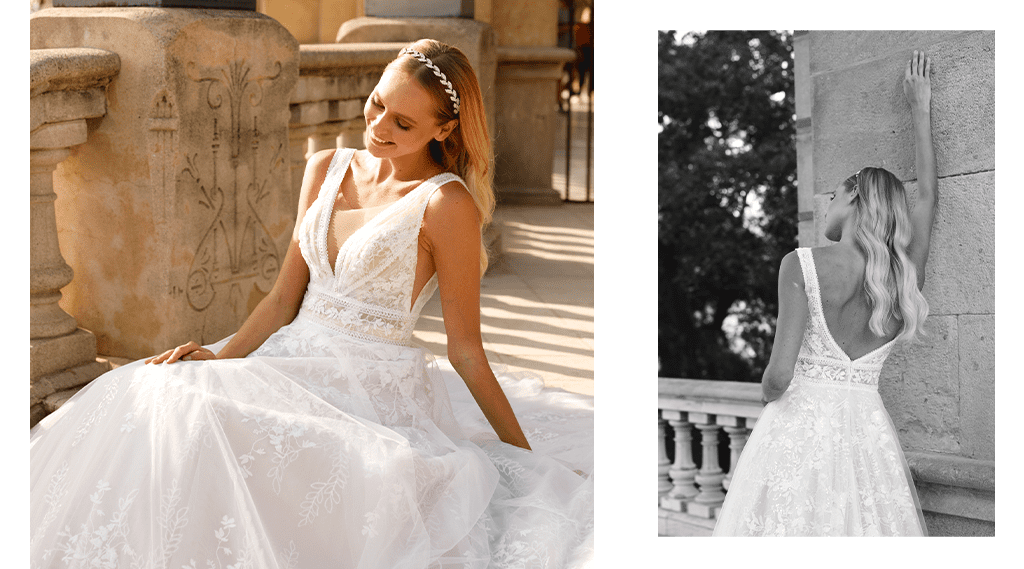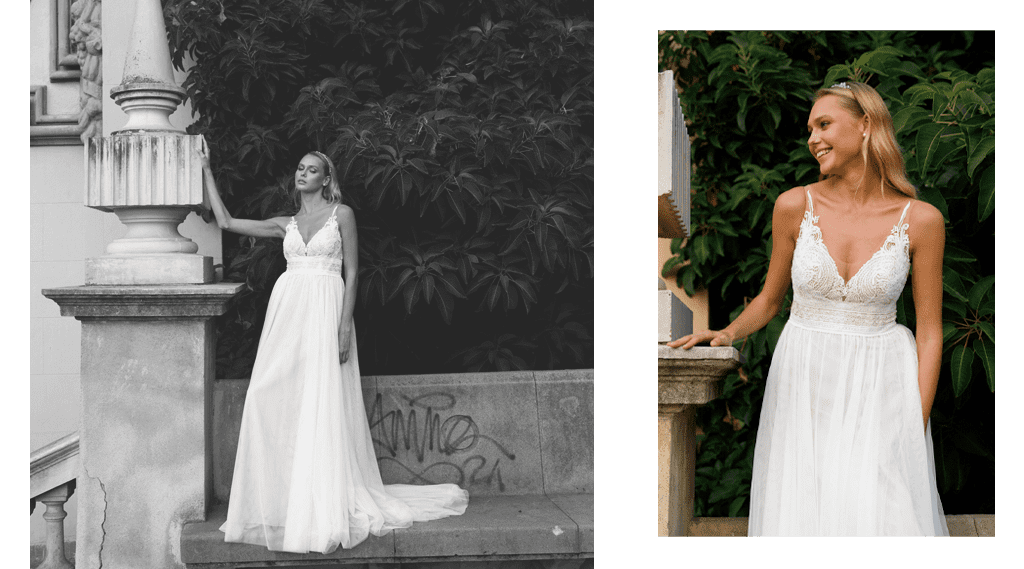 Our commitment to quality is unwavering. We use only the finest fabrics and materials, and our skilled artisans work tirelessly to create durable and comfortable dresses.
Over the years, Monica Loretti has established a strong reputation in the industry, and we're proud to work with over 2,000 stores worldwide.
Our fast and reliable delivery ensures that brides can receive their dream dresses in a timely manner, and we even offer rush orders that can be completed in as little as six weeks.
With our own large fabric and more than 300 workers, we have the capacity to meet the needs of even the most demanding brides.
Our production facilities allow us to maintain strict quality control and ensure that each dress meets our high standards.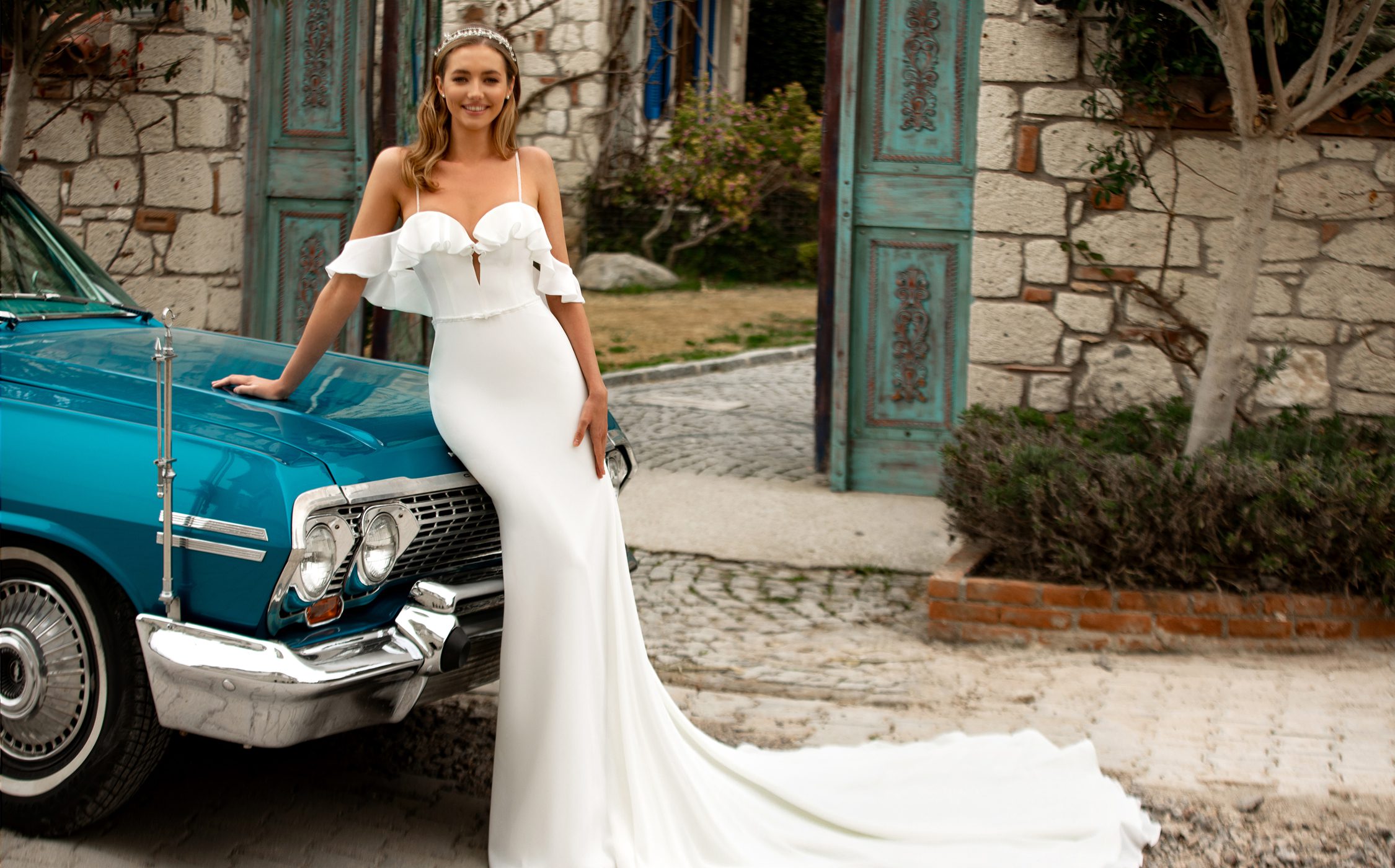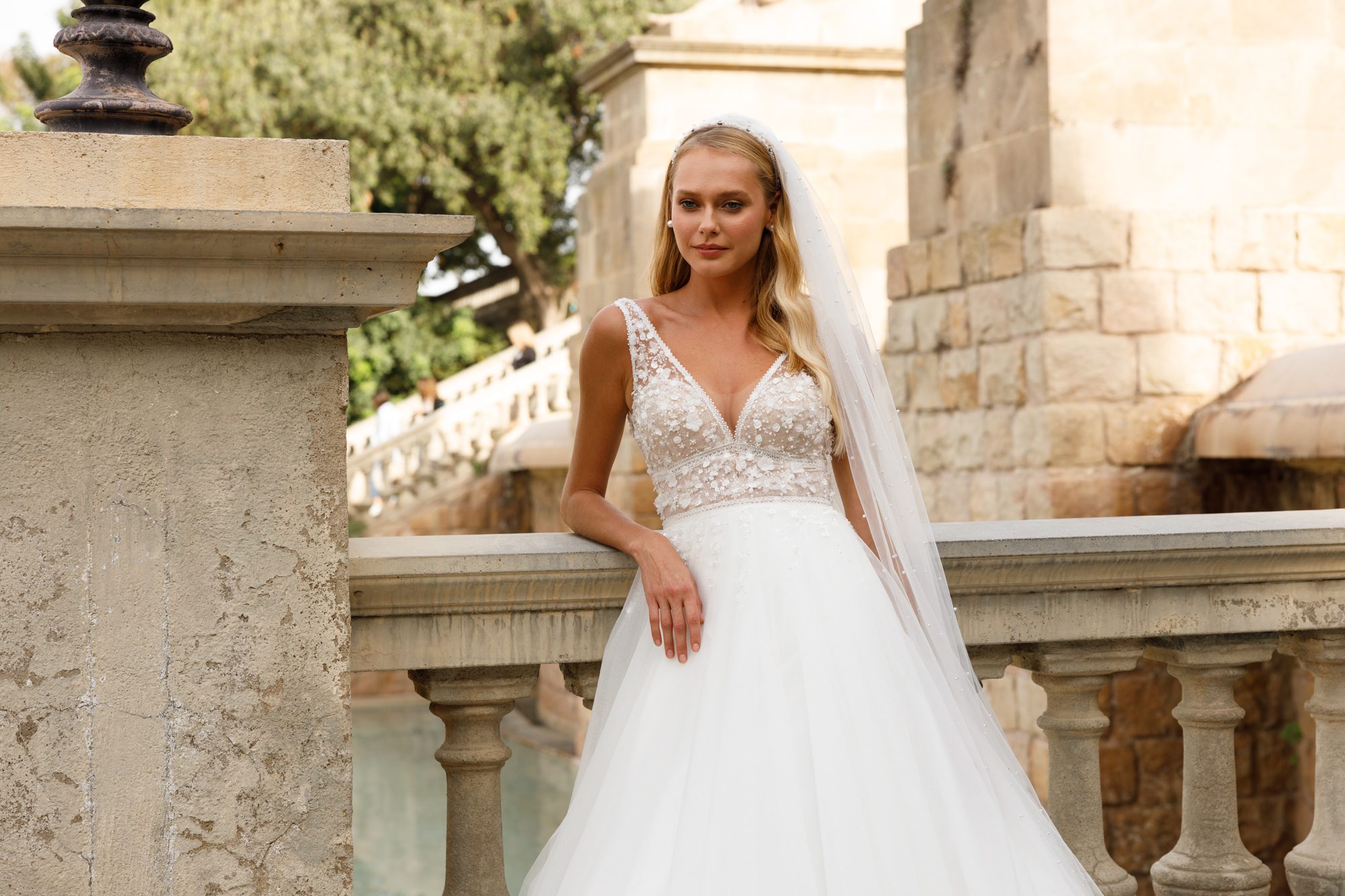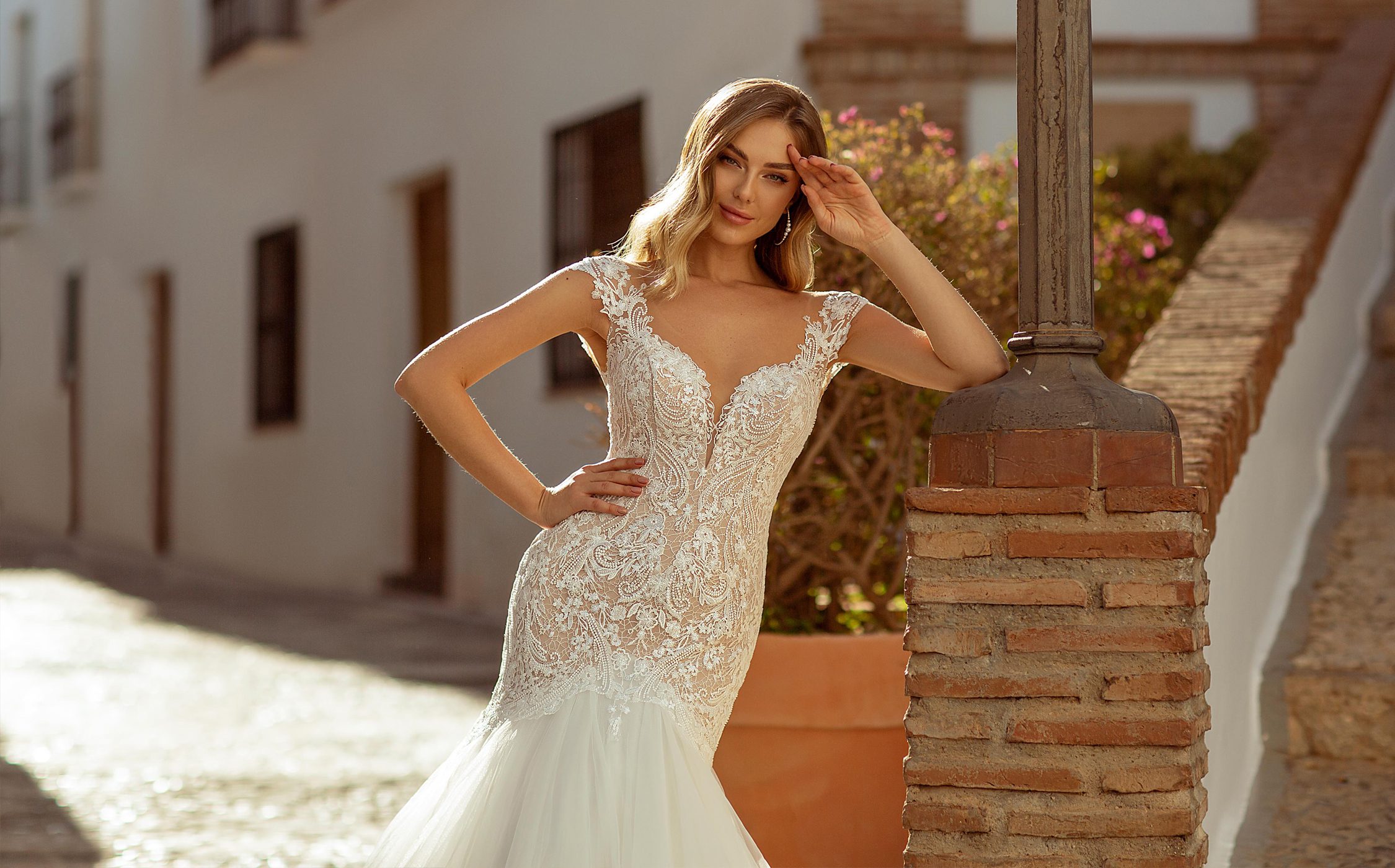 imgonline-com-ua-CompressBySize-lS1YIIlO1E0Zt
imgonline-com-ua-CompressBySize-nLCw01AdxFag6yL
A Global Bridal Brand
MAKE YOUR BEST MOMENTS TRULY UNFORGETTABLE
At Monica Loretti, we believe that a bride's wedding day is one of the most important moments in her life.
That's why we're dedicated to creating dresses that are not only beautiful but also meaningful, helping brides feel confident and radiant on their special day.
Thank you for considering Monica Loretti for your wedding dress needs.